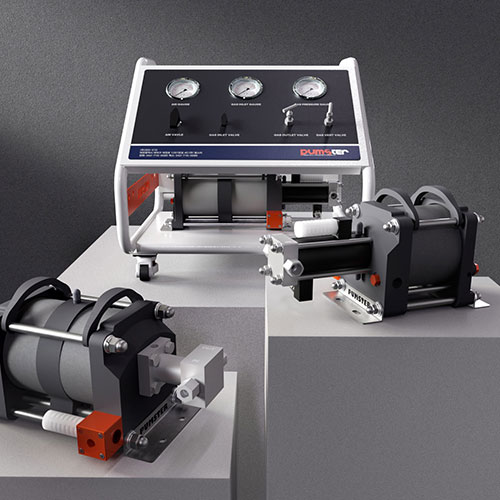 Privacy Policy
Pumpster values' the protection of users' personal information, and information and communication service providers must comply with We comply with the personal information protection regulations under the relevant laws and collect, retain, and process with the consent of the information subject. This Privacy Policy describes the purpose and method of using the personal information provided by you. We inform you of what measures are being taken to protect personal information.
※ This policy is effective from May 01, 2018.
Article 1 [Purpose of collection and use of personal information, items of personal information collected and method of collection]
Pumpster collects the following personal information for consultation, after-sales service application, etc.
- Collected items: name, company name, contact number, e-mail, inquiry contents
- Personal information collection method: homepage (product inquiry)
Article 2 [Provision of personal information to third parties]
Pumpster processes the personal information of the information subject only within the scope specified in Article 1 (Purpose of processing personal information), and if it falls under Articles 17 and 18 of the Personal Information Protection Act, such as consent of the information subject and special provisions of the law We only provide personal information to third parties.
Article 3 [Retention and use period of personal information, destruction procedure and method]
Pumpster holds personal information in accordance with the law, holds personal information agreed upon when collecting personal information from the information subject, handles and retains personal information within the period of use, elapses the period of retention of personal information, and achieves the purpose of processing etc. When personal information becomes unnecessary, the personal information is destroyed without delay.
- Personal information retention and use period: Until the end of service
- Destruction procedure: After the purpose is achieved, the information entered by the member for service use is transferred to a separate DB (in the case of paper, a separate filing cabinet), Period) After being stored for a certain period of time, it is destroyed. Personal information transferred to a separate DB is not used for any other purpose unless otherwise required by law.
- Destruction method: Personal information stored in the form of an electronic file is deleted using a technical method that cannot reproduce the record.
Article 4 [Rights of users and legal representatives and how to exercise them]
The information subject can exercise the right to view, correct, delete, or stop processing of personal information at any time with respect to Pumpster. In the case of children under the age of 14, the legal representative has the right to view or modify the child's personal information, and the right to withdraw consent to collection and use. The exercise of the rights pursuant to Paragraph 1 can be done in writing, e-mail, fax (FAX), etc. in accordance with Article 41 (1) of the Enforcement Decree of the Personal Information Protection Act for Pumpster, and Pumpster will take action without delay.
Article 5 [Matters concerning the installation, operation and refusal of automatic personal information collection devices]
The company operates 'cookies' that store and find your information from time to time.
1.What is cookie?
The company uses 'cookie' to store and find information about you from time to time. A cookie is a small piece of information that a website sends to your computer browser (Netscape, Internet Explorer, etc.). When you access the website, the company's computer can read the contents of the cookie in your browser, find your additional information on your computer, and provide services without additional input such as your name. Cookies identify your computer but do not personally identify you. You also have choices about cookies. In the Tools → Internet Options tab at the top of your web browser, you have the option of accepting all cookies, sending a notification when a cookie is installed, or rejecting all cookies.
2. Operation of cookies
The company operates cookies for the convenience of users. The information collected by the company through cookies is limited to the member ID, and no other information is collected. Member IDs collected by the company through cookies are used for the following purposes. Provides differentiated information according to individual interests. Analyzes the access frequency or stay time of members and non-members to identify users' tastes and areas of interest and utilizes them for target marketing. Tracking the traces of items you have browsed to provide personalized service for the next shopping trip Guidance on usage period when using paid services Analyzing members' habits to measure service reorganization, etc. Register postings on bulletin boards Cookies expire when the browser is closed or logged out It's possible.
Article 6 [Person in charge of personal information protection]
Pumpster is responsible for overall handling of personal information, and designates a person in charge of personal information protection as follows to handle complaints and damage relief of information subjects related to personal information processing.
[Personal Information Protection Officer]
Name: Seong hwa Ji
Position: General Director
Contact: 042-602-8081
Email: ji@pumster.com
The information subject may inquire about all personal information protection related inquiries, complaint handling, damage relief, etc. that occurred while using Pumpster's service (or business) to the person in charge of personal information protection and the department in charge. Pumpster will respond to and process inquiries from information subjects without delay.
※ If you need to report or consult about other personal information infringement, please contact the following organizations.
1. Personal Dispute Mediation Committee (www.1336.or.kr/1336)
2. Information Protection Mark Certification Committee (www.eprivacy.or.kr/02-580-0533~4)
3. Internet Crime Investigation Center, Supreme Prosecutors' Office (http://icic.sppo.go.kr/02-3480-3600)
4. National Police Agency Cyber ​​Terror Response Center (www.ctrc.go.kr/02-392-0330)
close